Irish Polling Indicator, update February 2016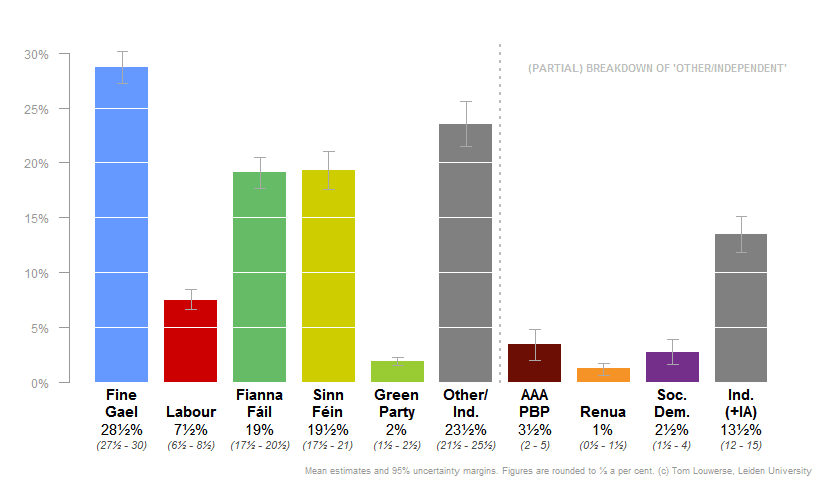 This update includes the new Red C Research poll for the Sunday Business Post, published today. While the overall picture remains the same, it does become increasingly clear that Fine Gael has lost the momentum it gained in the second part of 2015. The party peaked in December and has been declining a little bit since then (although this is still within the uncertainty margin).
Sinn Féin is up 3 points in the new Red C Research poll, but this does not greatly impact upon the polling average. Sinn Féin's gain in that poll might be true, but it could also be random noise; it's too early to tell.